Put Your Fleet on the Road to Success
Running a successful fleet demands much more than going from point A to B. Bell fleet management solutions can equip your vehicles with innovative technologies that deliver the efficiency you need to drive success. Our best-in-class GPS tracking, vehicle diagnostic and telematics technologies can help you optimize your operations, increase fleet security, reduce costs, and more.
How your business can benefit from a fleet management solution
Always know where vehicles and assets are with enhanced dispatch capabilities and real-time GPS location tracking. Dynamically schedule and re-route drivers to increase on-time arrivals and reduce fuel consumption.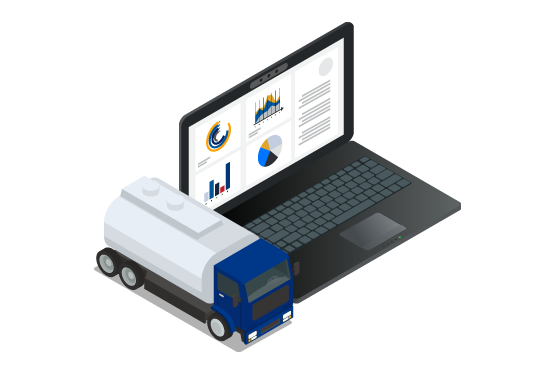 Use in-vehicle sensors to analyze performance, diagnose issues proactively and schedule repairs before major problems develop.
Increase the visibility of your assets with vehicle alerts, real-time GPS tracking and vehicular cameras to ensure cargo reaches its destination safely and securely.
Real-time reports on fuel consumption and kilometres logged can help improve fuel efficiency and reduce costs. And with insights into load utilizations, vehicle location and driver availability, you can identify extra capacity and consolidate loads to better meet customers' needs.
Track and analyze driving patterns, like speeding and braking, to promote safer driving habits and schedule preventative maintenance. The data can also help reduce work-related risks and ensure compliance with industry regulations.